I used to see Andy Rae skate Livi all the time when i was growing up. He was a bit older than me so we didn't really speak that much at first. I always wondered how he was able to pop his tricks so high? He had massive pop and had the best ninja style when doing flips or grabs. (or both)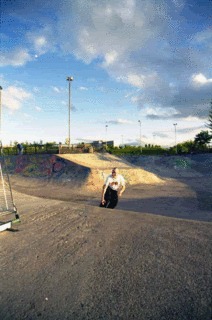 I started to skate in Glasgow quite a bit and when Girdy moved in with Andy i saw him quite a lot. For a good little while there was a good crew skating, drinking tea, and eating pizza, but like most things, it comes to an end and i think this photo sums that up very nicely.
This was the result of one to many drinks on his stag do. He dissapeared towards the end of the night and we arrived back home we found him in a heap outside the front door.
I don't think Andy knows this was taken or can even remember what happened that night. If you're reading this Andy, your welcome!