I used to go up to Aberdeen quite a bit when the Dice indoor skatepark was open, i always managed to scam a lift with Steve or Girdy. I had just taken up photography when one of the last 'Jams' was being held.
I shot this sequence with no flash and a shitty lens and a slow motordrive. I can't for the life of me remember when this ,but from the clothing i'd say around 2001/2002.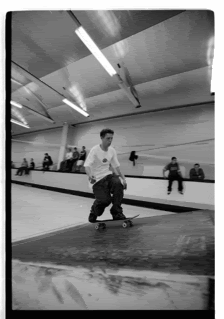 Backside Flip.
I had some good times at that skatepark, it was rad.